at the RoseGoldMagenta Studio/ Treatment space in Stroud, UK
"Curing" people through the exposure to Art?
I am by profession a Naturopath and Nutritionist – my Zodiac sign is Virgo 😉 – so all my life I have been interested in Health, Nutrition, Natural Medicine plus Visual Arts. Any form of expressing and creating (more) Beauty.
In 2020 I learnt that during the 16th century people who were seriously ill and/ or approaching death were laid in front of a specially commissioned altar the so called 'Isenheimer Altar'. A very famous Baroque Altarpiece by Matthias Gruenewald and Nikolaus Hagenauer, now in Colmar, France.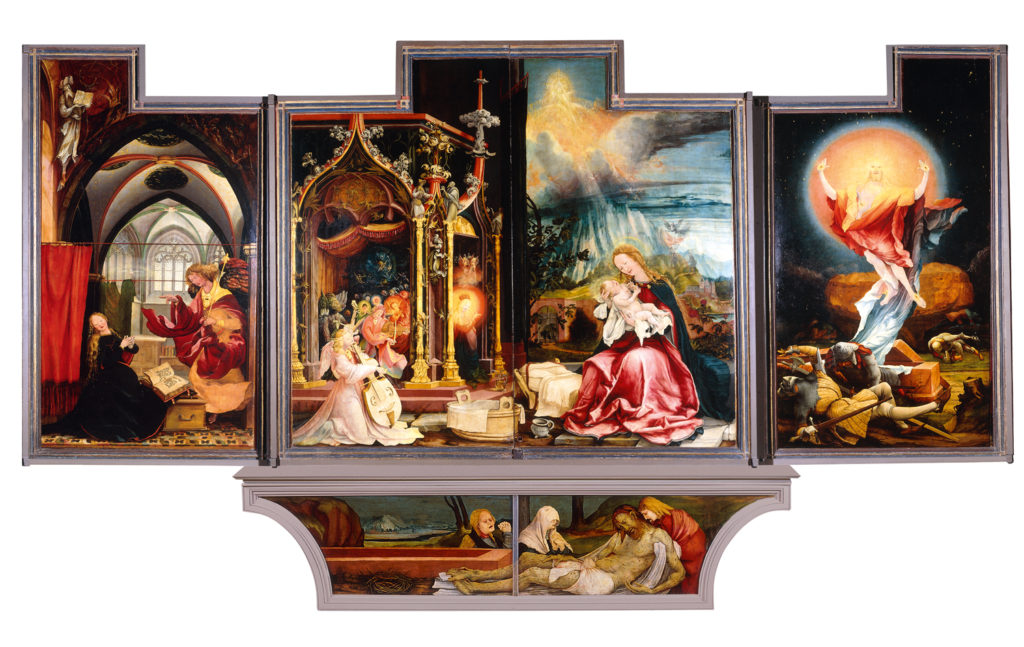 Not to be cured from their terminal illnesses but to be helped to achieve an easier transition to the other side.
There was a deep and sincere understanding of what Art could facilitate in one's soul journey.
This understanding felt like 'homecoming' to me, to how I would like to work with my patients: Combining art and Naturopathic treatments.
There is the idea for my patients to sit within a semi-circle of paintings which hopefully 'transmit' some rays of solace, comfort and Healing, and definitely Hope.
Hope for one's better overall health and future – physically, mental-emotionally and spiritually.
Please contact me via email on "Corinna Mainberger" <cm@naturopathy-outsidethebox.com>.
For booking a consultation please refer to my website: naturopathy-outsidethebox.com
With my very best wishes for your Health,
C. Mainberger
January 2023